Roper Reins w/ Water Ties
Sku:

9329733272302

Vendor: Fort Worth
Tax included.
Australians are choosy when it comes to rein materials. Fort Worth® ensures you have the best selection from the global market right here on your doorstep. Popular materials include Rawhide and Mecate, which Fort Worth source from specialty suppliers, to ensure the best quality products reach your hands.

We guarantee Fort Worth® products are engineered with 100% quality materials and construction, so you can guarantee a great performance every time.

• 8' Flat Roper Rein made with Polycord.

• Water Tie ends.
View full details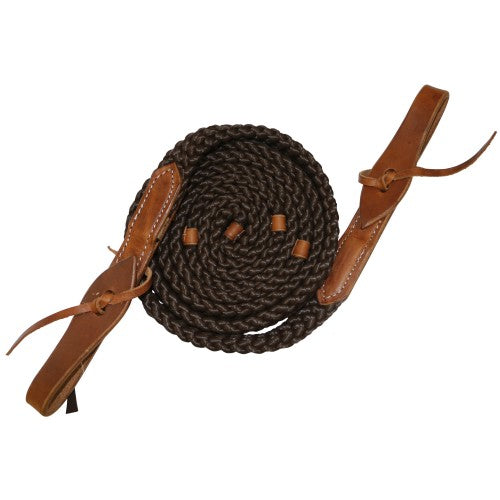 Roper Reins w/ Water Ties